The ScienTemp freeze thaw tester is a versatile freeze thaw cycle machine with a capacity of 20 standard test blocks. It can be used to test the resilience of concrete to freeze thaw cycles to ASTM C666 standards or a cycle at the discretion of the user. The operator interface control provides easy input of the cycle time and temperature. A programmable three-channel, 10 in diameter circular chart recorder is provided to monitor air temperature and two test specimens. The machine's minimum cycle time is approximately two hours, while the maximum cycle time is user defined.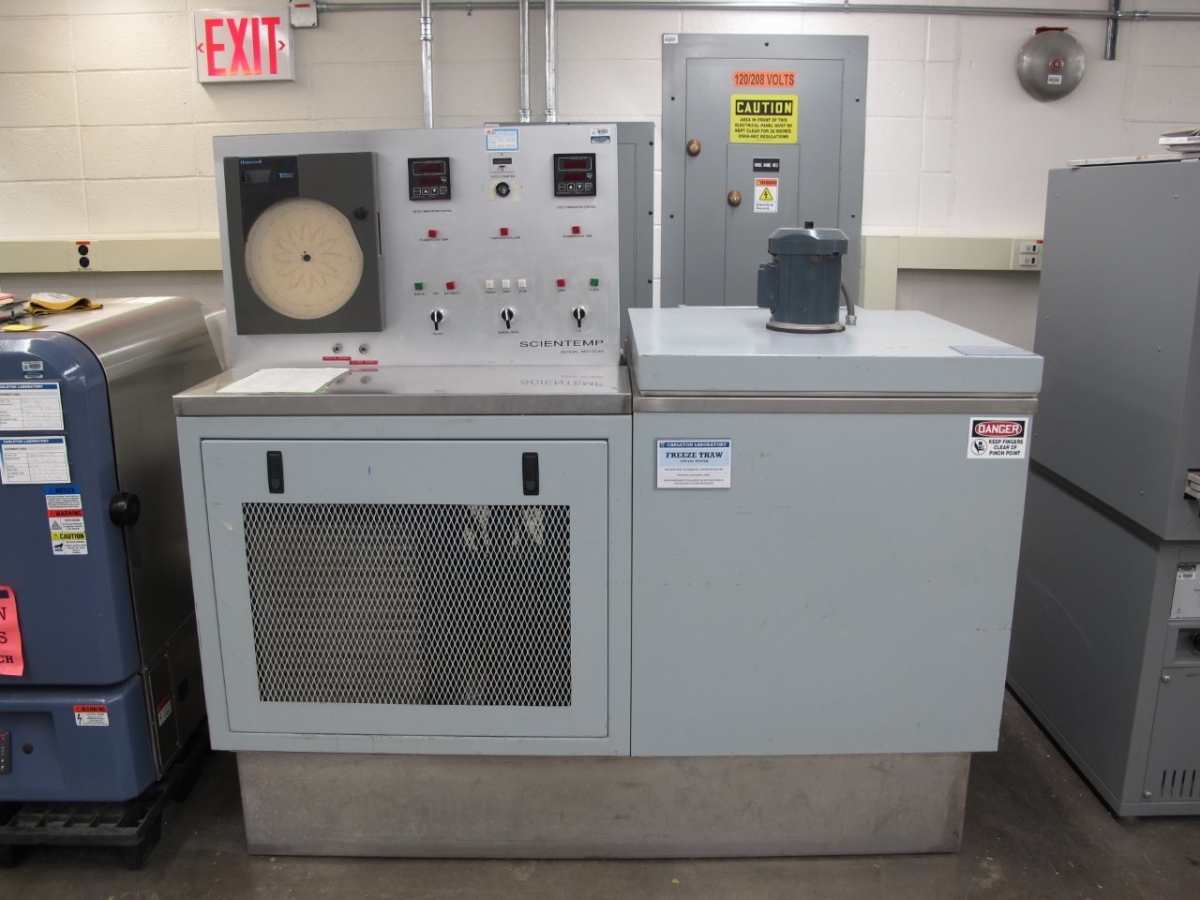 Freeze Thaw Cycle Machine
SPECIFICATIONS
Manufacturer: ScienTemp, USA
Chamber Dimensions: 20 in X 20 in X 15 in (508 mm X 508 mm X 381 mm)
Capacity:

20 4"x4"x12" beams
9 6"x12" cylinders

Low Temperature: -15°F (-26°C)
Cycle Speed: 2 to 5 hours
RESERVATION REQUESTS
This machine is maintained by Carleton Laboratory management. To reserve this machine, please fill out the equipment reservation request form at least two business days before your usage slot.
For further information contact Will Hunnicutt at +1.212.854.3158.
MACHINE SCHEDULE